The vibrant, bustling district of Shibuya is famously known as the home to Japan's busiest intersection, latest fashion frenzy and the statue of Hachiko. But lo and behold, hidden among the abundance of neon signs, restaurants and clothing stores, this district also houses many of Japan's booming IT firms.
I recently caught up with Simon Lacis, who has been working as a software developer in a Japanese IT firm called HDE, Inc.,  a world leader in enterprise cloud security services. Simon recently graduated from a Masters of IT degree at the University of Melbourne, spending his final year on exchange at Waseda University, Japan.
Simon's road to language and cultural fluency
Simon's journey to Japan started in 2013. A fresh graduate of a science degree at Melbourne, he didn't know what to pursue but clearly knew it wouldn't be electrical and electronics engineering. He decided to defer postgraduate studies and enrolled in an introductory Japanese course in Melbourne instead. Simon was able to learn the basics of the language in the few months but knew this wouldn't bring him to Japanese mastery.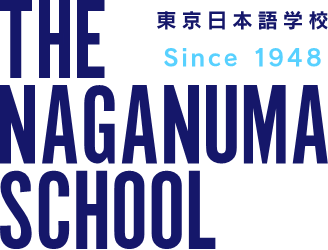 Wanting to beef up his Japanese, he knew he had to sign up to something more rigorous and demanding. Simon soon found himself flying to Tokyo to study at the Naganuma School, where he fast-tracked his way to Japanese fluency (JLPT N1) in just a year and a half.
When asked about his learning journey, Simon attributes his Japanese language success to five things:
His beloved Anki flashcards.
Creating opportunities out of spontaneity – "putting yourself in situations that require you to sink or swim."
Being a devoted vegetarian and having to understand Japanese to survive in Japan.
Asking A LOT of questions ALL the time.
Never being afraid to talk in Japanese with native Japanese speakers.
After attaining JLPT N1, Simon returned to Melbourne to start his Master of Information Technology. In his second year, he went back to Tokyo on exchange and pursued a year-long gig at HDE, Inc.
Escaping boundaries – Shibuya's 'Bit Valley' revival
Japan is recognised as the world's electronics powerhouse with mighty names like Sony, Panasonic and Nikon dominating the hardware field. But a Silicon Valley in Japan? Japan's hardly known as a haven to house world-renown tech and software companies. But believe it or not, during the "dot-com bubble" from 1997 to 2001, Tokyo's Shibuya District was considered Japan's very own 'Bit Valley'.
HDE, Inc. is one of the many Japanese IT firms defying the stereotypical Japanese company mould. The workplace culture in Japan is typically generalised as overpoweringly monotonous and vertical in its hierarchy. However, HDE, Inc. is a workplace like no other in Japan. The company has a flexible seating plan featuring gym balls and couches, an impressive refreshment room that seems more like a sauna, and a vending machine dispensing free Dr. Pepper.
Simon's boss, Kazuhiro Ogura-san, is also an interesting character. He's a elegant figure who sports a deep indigo yukata in the office, and is well-known for his prowess with code and technology. Simon knew that this was no ordinary Japanese company, let alone the fact that he was headhunted by two HDE, Inc. employees at a dingy bar in Shinjuku's Golden-gai. And coincidentally, its office building neighbours Simon's alma mater, Naganuma.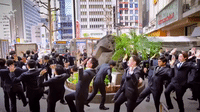 HDE, Inc. has made their business language English (meaning all conversation in the office is in English) and has made continuous efforts to attract foreign talent. Whilst this is the case, Simon's Japanese skills proved to be an invaluable asset especially for life outside of work.
With a Free Dr. Pepper Program and lack of dress code, HDE, Inc. undoubtedly feels like a Google workplace doppelgänger. But a company that comes with so many perks also comes with serious hard work. Simon worked on numerous cloud computing projects and learned a new coding language from scratch. His electrical engineering knowledge also made an unexpected appearance. Simon dipped in his knowledge to build electronic circuits and prototypes for other tasks.
HDE, Inc. internship and graduate opportunities
HDE, Inc. runs a 6-8 week Global Internship Program (GIP) for post-secondary level engineers and software developers. It's a great chance to deep dive into Japan's IT industry and explore another country at the same time. But if you're already in Japan, maybe you'll find yourself scouted by a yukata-dressed silhouette in a dim-lit bar?
You can find out more about the intern experiences at HDE, Inc. through their blog.
Find out what its like to work in Japan and other opportunities on Asia Options:
The following two tabs change content below.
Tuna Cheung
Tuna is a Melburnian who thinks tuna is delicious, but knows mackerel is by far the best.
Latest posts by Tuna Cheung (see all)